Ten Belles Paris
This afternoon, I was able to finish some of my work loads that's been pending on my table. It is really a habit of mine that i do check itineraries, such as places to visit, to, eat, to do, etc., for future travels and just like what happened today i check the best cafes in the city of Love : PARIS! ❤️
I stumble upon the blog site http://hipparis.com/ — if you dream of going to Paris you can check this blog too! Anyways, as i was saying, i stumble upon this article about this famous Ten Belles Coffee & Bar. So I search the said coffee shop. If you're looking for a kind of quaint-hole-in-the-wall kind of coffee shops this one is perfect for you! :-) 
Isn't it sooo cute?! Hahaha!
The Co-Founder/Barista of Ten Belles, french man, Thomas Lehoux — now, wouldn't you want to spend some time here?! hahaha! Just kidding!
From the small but uber nice interior….
to pastries and coffee they offer!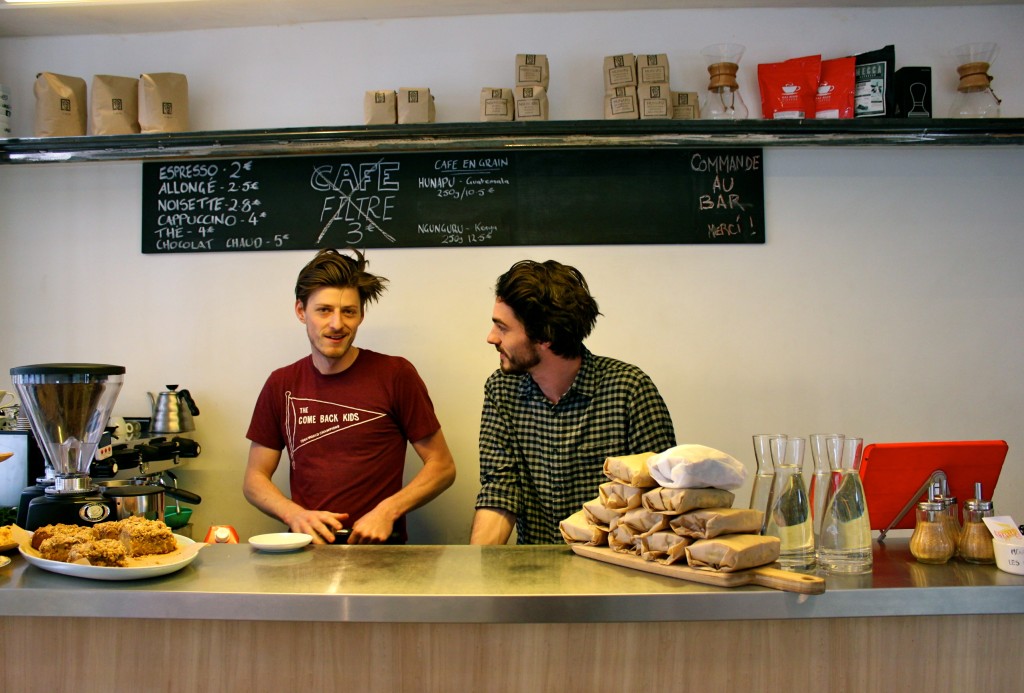 And the gorgeous baristas!! Hahaha! They definitely top my lists!
For someone who live half way the globe and always dreaming of going and being in the wonderful place that is Paris, this coffee shop is a must see and be in during your sojourn here among other places that you can discover while . 
And just what Thomas Lehoux  motto in life is: Drinking GOOD coffee makes you sexy! and i was like 'Hell, yeah!'
Photo/Blog Credits:
http://coffeeforbeginners.com/ten-belles/
http://lafilleest.wordpress.com/2013/01/20/paris-il-fait-really-froid/
http://sousstyle.com/2013/03/04/thomas-in-paris/
http://www.lostincheeseland.com/2014/01/where-to-eat-in-paris-10th.html
http://www.remodelista.com/posts/ten-belles-international-coffee-in-paris